NEW EDITIONS
DES is Gaining a Whole New Generation of Readers
Starting in 2008, publishing companies have been reissuing vintage DES books, delighting both new readers, and long-time fans who can now complete their DES libraries.


Anglophile Books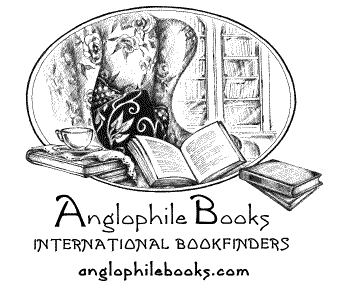 Anglophile Books started the trend by reissuing The Empty World (1936) a long-out-of-print and very rare book, followed by a collection of DES's poetry Alister and Co.



Anglophile Books also carries a tempting array of other DES books
---
Greyladies
Greyladies, in Edinburgh, after first publishing newly found DES manuscripts, reissued new editions some of DES's earliest books. They are now out of print from Greyladies, but can be ordered from the exclusive US distributor, Anglophile Books, on the links below.

Five Windows

Republished in 2016. First published 1953.



US dealer - Anglophile Books


The English Air

First published in 1940, this family story on the eve of World War Two is now available in a new edition

US dealer - Anglophile Books


Peter West

DES's first published novel, 1923

US Dealer - Anglophile Books.
---
Persephone Books
Persephone Books, in England, has published several DES books, including Miss Buncle's Book, Miss Buncle Married and The Two Mrs. Abbotts.


---
Sourcebooks
Sourcebooks, a US publisher, has reissued a growing number of DES's books, in paper and as ebooks.

You can find them here.


---
Audio Books
Check your favourite audio book sellers and publishers for the wonderfully narrated DES books available.


---
Bloomsbury Books
Bloomsbury Books has published the charming Mrs. Tim of the Regiment in paper and as an ebook.